"Escape Kit"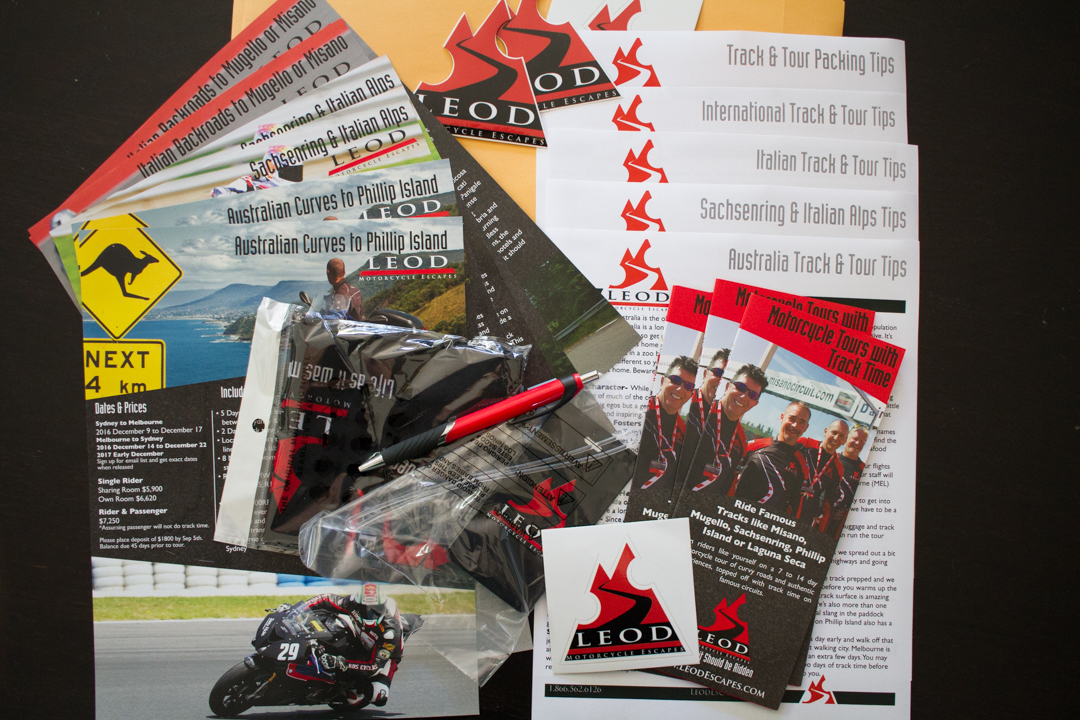 Anxious to go? Want to bring some friends? Want some brochures and goodies? Don't want to have to go to some motorcycle show to get brochure in free stuff in your hands. Just pay the shipping and we send it to you.
Kit includes.
2 Brochures for the tour that interests you.
Specially prepared "Tip" sheet that tell you how best to prepare for this trip and what to expect.
General Tour Tip Sheet of the tricks we've learned
Special Packing List Sheet that shows you how the tour guides pack.
3 Tri-fold brochures to give to your buddies.
A few promo items for fun.
Photo is of the "Send it all Track & Tour" pack.